Four Types of Molybdenum Wires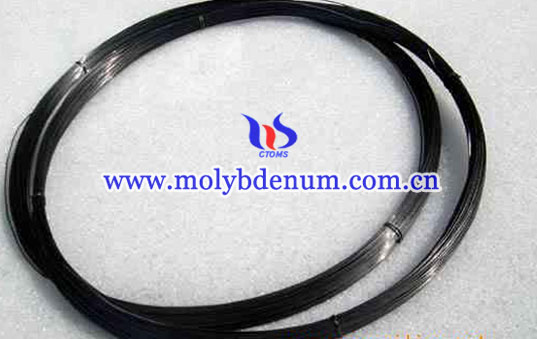 Introduction
Molybdenum wire can be divided into pure molybdenum wire, HCT (potassium-silicate doped), MoLa (lanthanum oxide doped), and MB (molybdenum-tungsten alloy—various compositions).
The Pure wire
The Pure wire products find use in most standard applications for production of mandrels, supports, furnace elements, furnace windings and formed parts.
HCT and MoLa
HCT and MoLa are doped products which have higher recrystallization temperatures, and for diameters below 0.090 inches, they exhibit better ductility after recrystallization. It is used in more demanding applications, such as for halogen lamp leads where it provides superior weld ability and glass-to-metal seal properties. Application temperature limits for MoLa exceed those of HCT, and MoLa finds applications where the limits of HCT are reached.
MB
MB is an alloyed product of molybdenum with tungsten (typically 50:50, with others available upon request). It combines the properties of tungsten and molybdenum to offer blended properties with unique resistance and oxide color capabilities that find applications in automotives and aircraft windshield heating (defrosting).
Those types mentioned above are all offered in our company. If you have any interest in molybdenum wire or other molybdenum products, please feel free to contact us by email: sales@chinatungsten.com sales@xiamentungsten.com or by telephone: 86 592 512 9696.