Pure Molybdenum Wire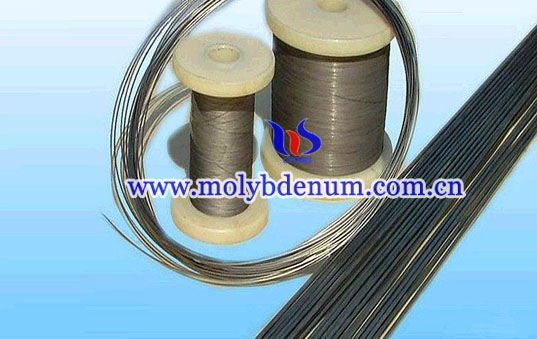 Pure molybdenum wire
Pure molybdenum wire has types of Mo-1, Mo-2, and Mo-3. Different category has different molybdenum content and other element content.
Chemical content of Mo-1, Mo-2, and Mo-3:

Type

Category

Molybdenum content (%)

Total amount of other elements (%)

Content of each element (%)

Content of elements appended (%)

MO1

D

99.93

0.07

0.01

-

X

MO2

R

99.90

0.10

0.01

-

MO3

G

99.33

0.07

0.01

0.20~0.60
Given application, pure molybdenum wire is different from molybdenum rod and molybdenum mixed with other elements.
Code

Description

Category

Application

MO1

Pure molybdenum wires

D

Used in making heat parts for electronic vacuum device, heating parts, hooks of various type of bulb, mandrels of tungsten coiled coil wire, etc.

X

Used for wire cutting

MO2

Pure molybdenum rods

R

Used in making electronic vacuum devices, electrode for the gas discharge tube and lamp, support and lead for electron tubes.

MO3

Molybdenum mixed with other elements

G

High - temperature structure material (printer needle, nut, screw) halogen lamp support, heating filaments, the axis in radial tube.
If you have any interest in molybdenum wire, please feel free to contact us by email: sales@chinatungsten.com sales@xiamentungsten.com or by telephone: 86 592 512 9696..